NWTT Timber Buying Guide
Unsure of where to start with buying timber materials?
For a novice DIY-er, it can be quite daunting making sure you're selecting the right materials for the job. Here at NWTT, we are here to take the stress out and make it easy for you, so you know which materials are for where in your home & garden . . .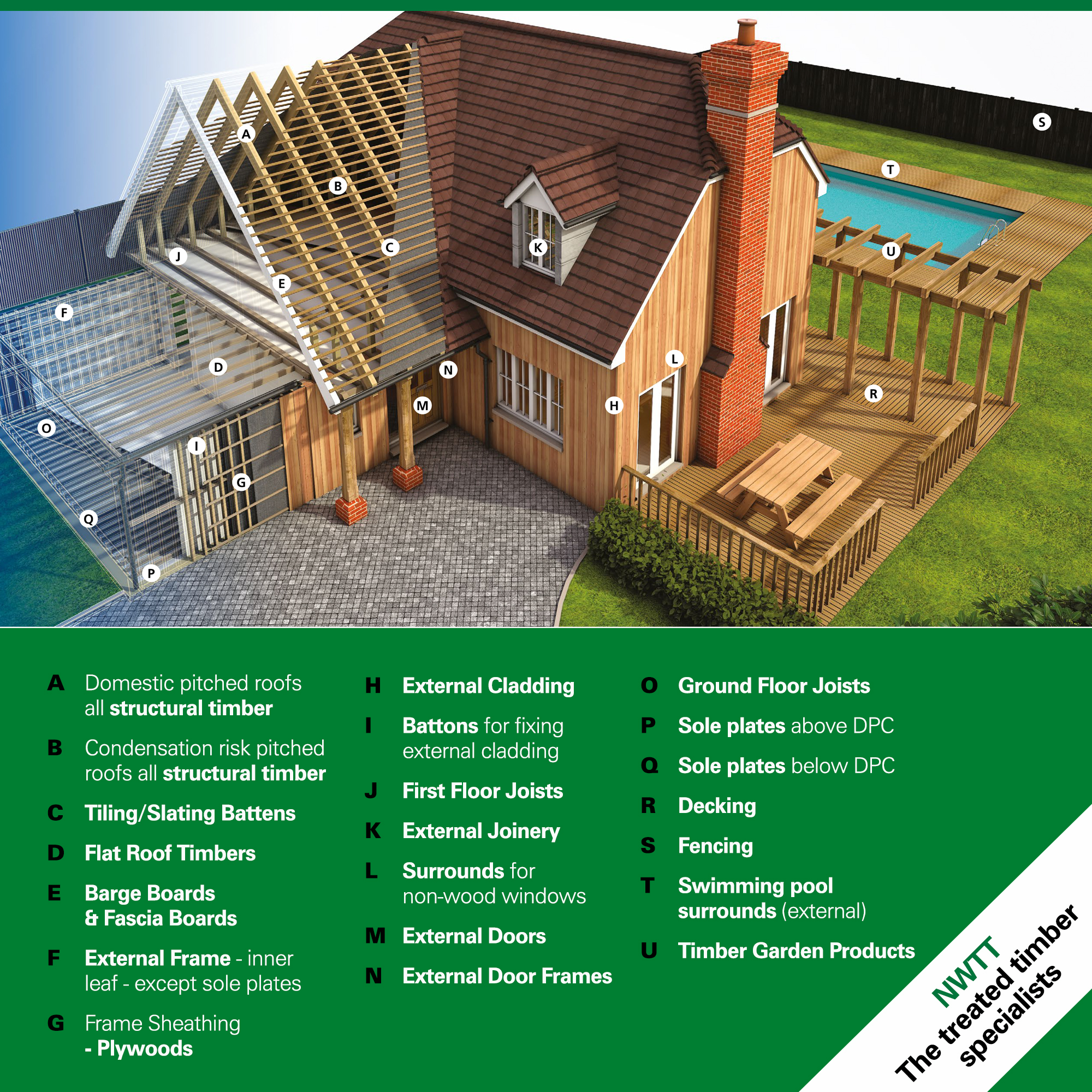 Shop Products
C - Roofing Batten
E - PAR Softwood | OSB | Plywood
I - Roofing Batten | Studding
K - PAR Softwood | Cladding | Window Framings
L - Cladding | Fascia Boards | Trims
M - PAR Softwood | T&G | Door Framing
N - PAR Softwood | T&G | Door Framing
R - Decking | Joists | Decking Boards & Accessories
S - Fencing | Posts | Gates | Pales*
U - Pergola Timber | Shed Material | Picnic Tables
*Call our Waterfoot Branch to find out more about our extensive range of hardwood timbers.
All products are available treated & untreated
NWTT recommends Treated Timber . . .
Did you know? Our timber is treated on-site in our treatment tanks by our team of specialists, guaranteeing the very best finish and quality!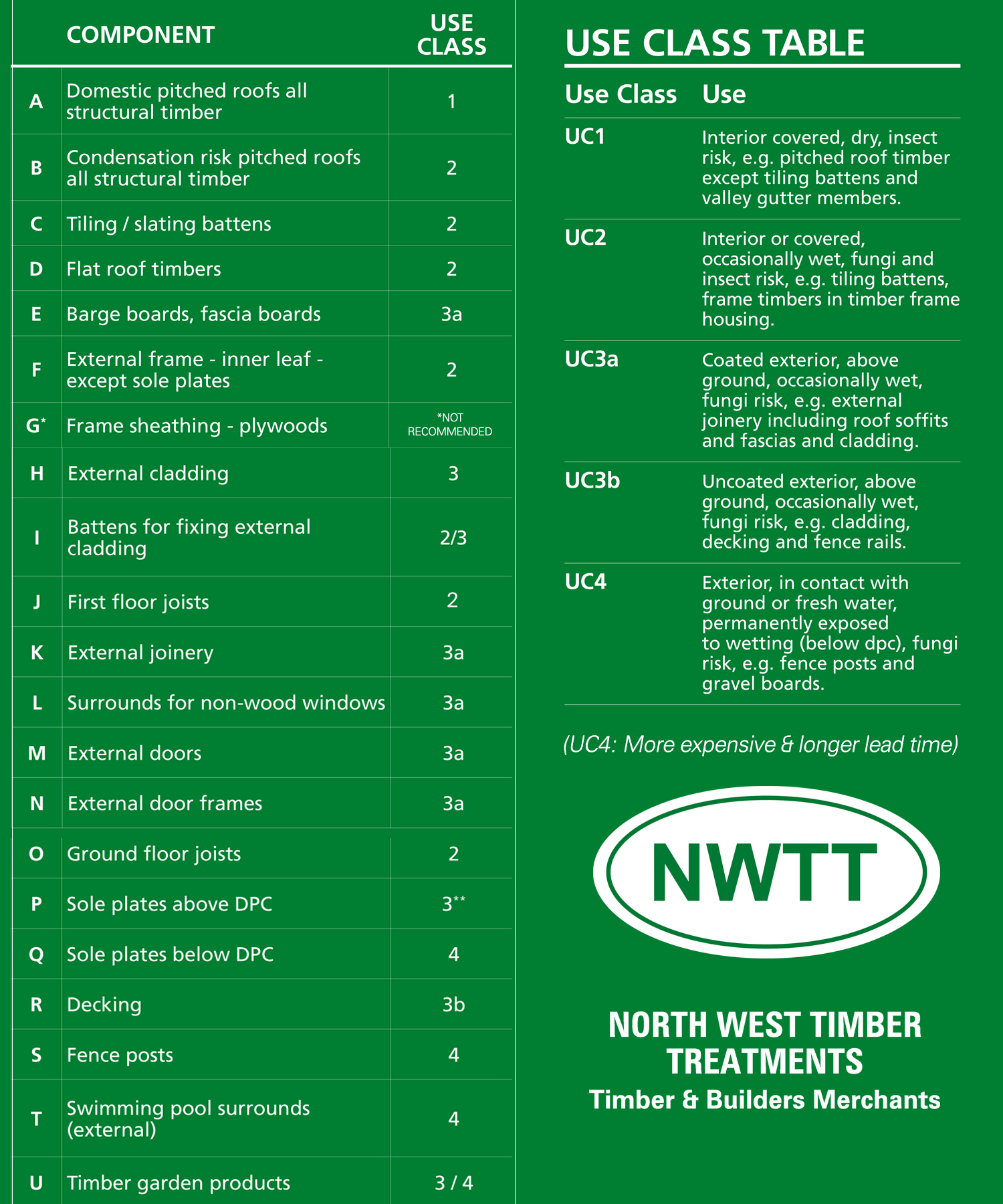 To find out more, simply get in touch with one of our team today!
01942 720777 | Live chat @ www.nwtt.co.uk | sales@nwtt.co.uk