Creative ways to use sleepers in your garden
Raised sleeper beds
This is probably the most popular use for garden sleepers. With them being as versatile as they are, they can be cut to fit in smaller areas as well as used to stretch along a large empty space which you wish to give a bit of life to. Sleepers are regularly used for defining the borders and putting your plants in the spotlight, as well as this the raised beds provide a form of protection for whatever you choose to grow in them, keeping away pesky bugs and insects as well as reducing the number of weeds which spread through nearby.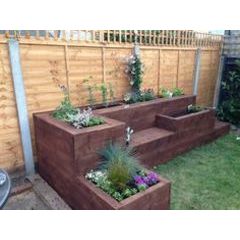 Garden Furniture
Due to the versatility and sturdiness of the garden sleepers they can make great use for all you D.I.Y'ers out there for if you want to make your own unique garden furniture to really impress those guests you have round during the warmer months. Places like Pinterest and Instagram are loaded with DIY sleeper ideas from some of the best, and they are absolutely something that is worth looking at.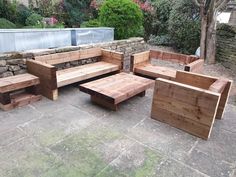 Creating Borders
A personal favourite of mine has to be use of creating borders in your garden with the railway sleepers, with its shape, structure, and durability they make great, long lasting borders for pathways in your garden. As well as this, they can be used for sectioning off a seating area or even a decking area. Due to their adaptability, you can get as creative as you like with this, be that you want to fill the area in between with decorative stones or even fitting some flags in between for a sleek, modern look, the choice is all yours and the possibilities are endless.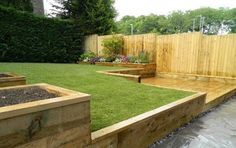 Pathways
If you're looking for a nice look to your garden, making a pathway to lead to a family sitting area, a garden shed or even a barbeque area, pressure treated sleepers might just be what you're looking for, the sizing of them makes for a decent sized step which wont go unnoticed but won't take up too much of the area around it, with them being pressure treated they are capable of withstanding all sorts of different weather conditions to stop them from rotting, splitting, cracking or falling apart in the ground. An addition that would really bring your outdoor area to life.